ADDITIONAL EQUIPMENT
NEW – Fabric cushions in different colours
Listening to your wishes we offer you from April 01 cushions with various colors of fabric and the ability for custome orders. Choose a color, pattern and material.
And one extra news for pets which tend to luxery – leather cushion 🙂
Cotton fabric ( 100 %) 
colors: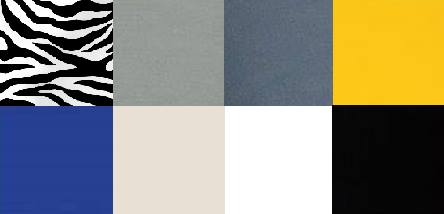 M Size  ( 47 x 77 cm )
L Size ( 77 x 87 cm )
XL Size ( 87 x 117 cm )
Leather
Color selection

M Size  ( 47 x 77 cm )
L Size ( 77 x 87 cm )
XL Size ( 87 x 117 cm )
Special offer:

We can offer you also eco – nautic  leather cushions, price on request
"Let's make the living space more beautiful, let us create a world in which we live, let us give love, attention, beauty and comfort to our pets."
The product line Robowsky
We believe that you where a number of times thinking about what would be the ideal furniture for your pet, furniture, which at the same time can provide the perfect comfort but also perfectly will fit into your interior. We know it s not an easy choice.
The company Robowsky created a concept , designed and developed a line of modern furniture for pets, for those who wantt to provide to their pets maximum comfort and good design within your home in the best possible way; combining high aesthetic level with functionality.
You no longer need to have a dilemma, Robowsky is the right choice.
The line of modern furniture for pets Robowsky, the minimalist design of black, white and red, the productline with its sophisticated and elegant expression will easily fit in your modern living space.
The first set of Robowsky product line consists of five products, whose pictures with all specifications can be seen below.
We invite you to look at our products, and chose your own Robowsky style.